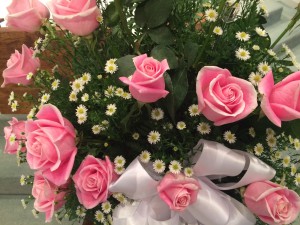 We can never outguess God.  When we present a petition to Him, sometimes it's best not to think about all the possible outcomes.  Just as sure as we are expecting a big blue packaged answer on the left we could easily miss the bigger red one on the right.
Putting our needs and desires into the hands of God means to allow Him to work out all things in His timing and His way.  He will do the work.
Ephesians 3:20
Now glory be to God, who by His mighty power at work within us is able to do far more than we would ever dare to ask or even dream of—infinitely beyond our highest prayers, desires, thoughts, or hopes.