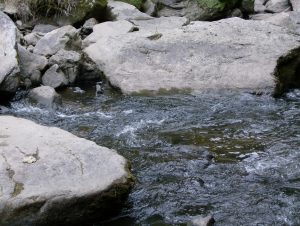 God is willing to use any person who will allow Him.  Often times God can use a person who is at rock bottom easier than a person who has an abundance of material things.  It is from the heart God demonstrates His love. From a pure heart comes words of encouragement and hope.
A broken vessel has open space for God to come into and pieces to put together for His purpose.  When words will not come to our lips to pass along to encourage another person, a smile and hug will say it all.  People will remember the feeling of love and acceptance much easier than the words are said.  Let His love flow through you.
Psalm 51:16-17
You do not desire a sacrifice, or I would offer one.  You do not want a burnt offering. The sacrifice You desire is a broken spirit.  You will not reject a broken and repentant heart, O God.