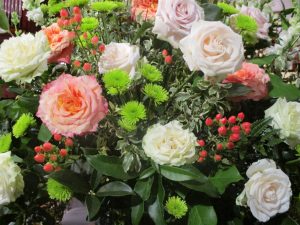 Being rebuked is painful, especially by a friend.  However honesty is the very thing that keeps us moving forward.
At first a friend may be sympathetic toward the problems of even their best friend.  He listens with a caring ear taking in every single word.  Day after day it's the same problems, same tears and no advice is taken.
Suddenly the sympathetic ear becomes one of harsh rebuke.  The tears are flowing but the friend's response is a painful surprise.  He no longer has any sympathy stating that the pathway to freedom has been pointed out numerous times.  His listening ear is withdrawn and the feeling of a free fall begins.  There is no longer the comfort of the friend but anger and disgust instead.
The feeling of emptiness is bad enough but to think the respect of that friend has been lost is devastating.
It's not long before advice is taken in order to overcome the emptiness and disappointment of using and possibly losing such a good friend.
Sympathy can last for only so long before the time comes to start doing something about situations.  It's true that some situations are ones to be walked through hand and hand with God but even those can grow an attitude of acceptance.  Other hardships require steps to overcome and continuous milking friends for pity creates an obstacle to moving forward.
Is the friend being harsh to offer such a painful rebuke?  No.  Such a friend is a gift from God and one to be cherished.  One of the greatest gifts one friend can give to another is honesty.  Has the friendship been lost over the need to be rebuked?  Let's say it a different way.  Is the friendship valuable enough to want to improve and restore?
Hebrews 12:6  New Living Translation
For the Lord disciplines those He loves, and He punishes each one He accepts as His child.