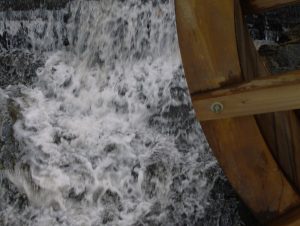 There are times when trials come our way and it's difficult to be grateful for what God is planning.  However when we see the end result it is so beautiful that the hardships were well worth the wait.
There are other trials that come our way as a result of attitudes of others.  We pay the consequences of their actions toward or against us while they seem to come out ahead. 
It is these type of trials and consequences that bring us to God asking why.  We wonder what we have said or done to provoke that person.  It seems so unfair that we are sometimes a victim of the actions of another person.  The pain and discouragement is beyond words when those people get by with things.
As humans we may not have the answer until heaven.  Justice may not be served until the final judgement.  To love God is to trust Him in all things no matter what the pain, disappointment, hurt, punishments and hardships, even the ones others set up for us.  We find comfort in His bosom and in His words.  God never changes and He never turns on us.  He understands all things because He has experienced all things.  Jesus did nothing wrong yet He paid the consequences of the sins of others.  Even dying He forgave. 
Because of Him we can compare our consequences to His.  We may not deserve the treatment of others but neither did He.  He loves us anyway.
Luke 23:34
Jesus said, "Father, forgive them, for they don't know what they are doing." And the soldiers gambled for his clothes by throwing dice.