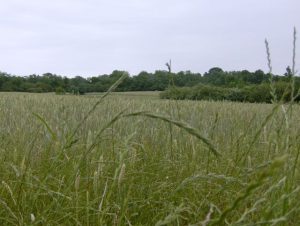 We sometimes pray and ask God to send us the desires of our hearts.  We pray for what we think we want and from our perspective we are sure it's the right thing.  It's something we have wanted for a long time and our vision of the outcome is very detailed and exciting.
Suddenly our dreams come true but it happens to our worst enemy.  The person receiving the answer to our prayer is one who held us back in the first place.  We worked hard for that person yet we never pleased him.  He actually fired us or arranged for another to take our place when we did everything he asked of us.  We went the second mile for that person and he didn't even care.
We watch while he prospers in everything he does.  His laughter can be heard in even the most crowded of rooms.  We try to say hello out of kindness but he will not even make eye contact with us.  Then we watch while he tells our friends hello right in front of us.
Similar situations happen to most of us and it is one of the most difficult things to accept.  The important thing is God still loves us and our answer is still on the way.  Another person receiving the exact answer to our prayers is not the final gift from God.  Ours is still on the way.  Ours will be a better fit for who we are in Christ. 
While we battle the green eyed monster called jealousy in our hearts it's comforting to know that God understands.  The devil is notorious for throwing these type discouragements at us in order to make us give up on our hopes and dreams.   
What would happen if we prayed and asked God to show us His plan for us?  What would happen if we prayed and asked God to give us a desire for His plan for us?  The answer to these prayers result in peace and calmness in all situations.  It results in contentment knowing that even our greatest desires may not be met here but instead in heaven which will last forever.  God created us in His image and He knows the desires of our hearts even more than we know.  His plan is to meet the desires of our innermost heart and the results are greater than the best things we want to grasp here. 
There is no comfort in trying to please difficult people to get desires met but there is perfect assurance in God.  As we pray God's will to be shown to us there will be no need to compete with people for anything.  God's answers are from a heavenly realm that we are being molded to understand.  Once it is revealed, even our greatest desires become uninteresting.
Galatians 1:10  New Living Translation
Obviously, I'm not trying to win the approval of people, but of God. If pleasing people were my goal, I would not be Christ's servant.