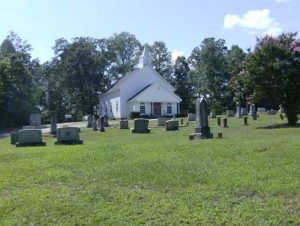 Lazarus had already passed away.  The tomb was sealed with a large rock.  From a human perspective it was over.  He was already in heaven and his family and friends would not see him again until they were called home.  His body had decayed beyond the point anyone could revive.  Jesus asked the men to roll away the stone and commanded Lazarus come out.
People were expecting to see hopelessness but instead they witnessed new life and new beginnings.
Jesus will do the same for us.  Some problems and situations have continued for so long we have put it into God's hands and walked away.  Any thought about these long time unanswered prayers are sometimes seen as a lost cause.  Any hope of past lifestyles being forgotten has become something we have accepted and live around.  Yet when the stone of asking God's forgiveness and confessing the truth to Him is removed, life begins brand new.  The truth sets us free and confession wipes clean.  We are now free to come forth and praise God for a new beginning in Christ.
John 11:43-12:2  New Living Translation
Then Jesus shouted, "Lazarus, come out!"  And the dead man came out, his hands and feet bound in grave clothes, his face wrapped in a head cloth. Jesus told them, "Unwrap him and let him go!"