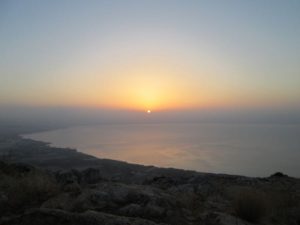 Young people sometime keep a diary.  This is more common for girls than boys.  Intimate thoughts are written down then hidden away under a mattress until new words are added.  Like most of us we wonder what could possibly be written about us.  Did she write something nice or do we want to know what she wrote bad about us?  Curiosity will eat away at our thoughts if we don't let it go.
There is a diary called the Holy Bible and right in the middle of the Bible is a book called Psalms.  Psalm 139 is all about us.  What does God think about us and how deep is His love toward us?  It's interesting that curiosity in a diary by a person piques more interest than the diary kept in the Bible. 
God's Word never changes and it's always true.  We can rely on Him day or night and all answers to prayer are in line with what is written in His Word.  The uncertainty of people brings forth an unhealthy type of curiosity that the devil can expand upon and steal our joy.  There is only one diary that is true about us and God's love toward us and that's His Holy Word.
Psalm 139:17-18  Living Bible
How precious it is, Lord, to realize that You are thinking about me constantly! I can't even count how many times a day Your thoughts turn toward me.  And when I waken in the morning, You are still thinking of me!