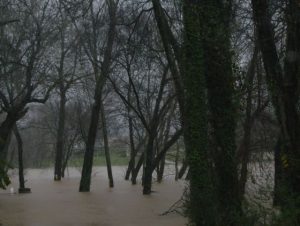 People will occasionally say they get no more out of sermons.  They will try to find new churches and it's the same.  God's word is continually being revealed as people understand more.  However people will become stagnant. 
What could possibly be wrong?  There are two steps.  God provides all that is needed but when people continue to take in information and never use what they have learned to help others it creates waste.  The dead sea is a fine example of a place that continues to take.  Nothing flows and it provides no livable space for any fish, nor is the water drinkable.
God's love and God's word is meant to pass along.
2 Corinthians 9:8  New Living Translation
And God will generously provide all you need. Then you will always have everything you need and plenty left over to share with others.