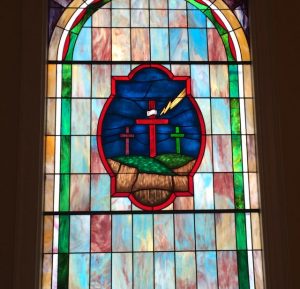 Have you ever prayed for something so very important to you that you were willing to go to all extremes.  At times you cry to God and other times you sit silently at His feet.  It's like you think you are being heard but all you get is silence.
Have you ever considered that the silence is Jesus stopping to hear what you have to say?  Yes, He knows exactly what you need and want but He wants to hear it from you the best way you know how to express it.  He loves you.  He wants your fellowship and to spend time with you.  He has not ignored your prayer but instead He has stopped to give you time to speak.  Tell Him what's on your heart.  He's listening with open arms.
Consider the blind man in Mark 10.  He continued to cry out even when people tried to silence him.  Jesus' response was to first stop.  Next He told the blind man to approach him.  The third thing Jesus said to the man is what would he have Jesus do for him.  The blind man asked to see and Jesus healed him.
If Jesus has stopped where it seems that nothing is progressing, speak.  What would you have Jesus do for you? 
Mark 10:49-5  1New Living Translation
When Jesus heard him, He stopped and said, "Tell him to come here." So they called the blind man. "Cheer up," they said. "Come on, He's calling you!"  Bartimaeus threw aside his coat, jumped up, and came to Jesus.  "What do you want Me to do for you?" Jesus asked. "My rabbi,"  the blind man said, "I want to see!"