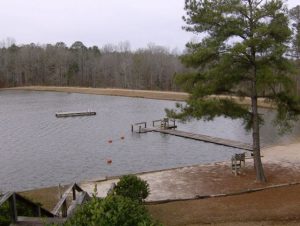 Trials happen in life.  It's a fact. Whether a person is a believer or not, adversity comes to all of us.  While it seems some people are always facing hardships and others never face them, the truth is all of us experience growing pains.
There are people who can get all As in school and never open a book, then go on to a happy marriage and a good job without a care in the world.  Those people have life hardest of all.  They would not know how to handle a trial.  They have nothing to show in eternity for spiritual accomplishments or understanding the trials of others.  Only those who experience adversity can truly know and understand the hardships of others.  Through understanding of adversity we can truly minister to those who experience similar things.
God will allow the devil to present certain obstacles in order to test our attitudes.  Do we display anger when things do not go our way, or do we smile in spite of all that is going on for others to see we are not moved by circumstances?
When we pray about our circumstances do we have a poor attitude or why me, or do we ask God to show His face to us as we walk through these trials?
Jesus prayed for Peter after telling him he would be sifted as wheat.  Jesus did not pray and have the situation removed from Peter.  Jesus prayed that Peter's faith would be increased.  The prayer of Jesus concerning Peter is the type of prayer we should pray also.  This type of prayer gets results and it prevents us from enduring the same trials over and over.
Luke 22:31-32  New International Version
"Simon, Simon, Satan has asked to sift all of you as wheat.  But I have prayed for you, Simon, that your faith may not fail. And when you have turned back, strengthen your brothers."