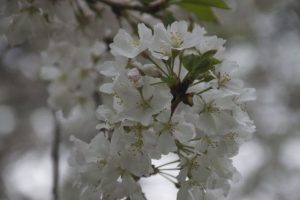 We have all said goodbye to people we love as they are called home.  The void left behind by their absence is indescribable.  The more we love them the longer and more intense the grief.  Their presence is kept alive in our hearts and in our precious memories.  Many say the average grief time is two years but when we love someone dearly the grief goes on and on.
One of the worst things that can happen is for no grief to occur at all.  No grief causes bitterness and anger to build up over the years.  We care about someone and we miss them dearly but we show an outward appearance that we don't care.  We do things to make ourselves busy to block the loss out of our minds but the loss is still very much in our hearts.  If we truly love someone we will honor them with memories and we will miss them with tears.
Other times it means we never cared for the person at all if there is no grief.
Grief is a way to bring closure and acceptance in our hearts that our loved ones are in safekeeping until we get there.
The most comforting thing to remember is that we are only passing through this life for a short time.  Our true home is in heaven where all things are perfect.  There is no pain, hunger or unmet desires.  The key to adjusting to grief is to look ahead.  Our loved one is already there and we are headed there ourselves.  While the life span of our loved one lies behind us, their memories are present with us but our reunion with them lies ahead.
Philippians 3:20-21  New Living Translation
But we are citizens of heaven, where the Lord Jesus Christ lives.  And we are eagerly waiting for Him to return as our Savior.  He will take our weak mortal bodies and change them into glorious bodies like His own, using the same power with which He will bring everything under His control.