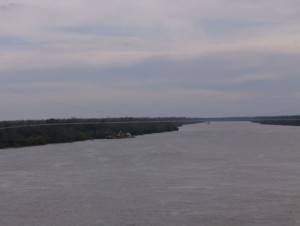 It happens.  Words are said in anger, actions are made on the spur of the moment or deeds are done in malice.  Everybody has their moments but that still does not make it right.  Actions are like a glass of water spilled out.  There is no way to gather it all up and restore it to the glass like it was.  The floor is wet, drops are on the cabinets and even on clothes.  The damage is done in an instant.
God speaks to the heart.  It is a disturbing feeling to know God is not pleased with certain words or actions.  The only pathway to peace is to ask God for forgiveness then go back to the person who was wronged.  Most people will say certainly but the results of the words and actions still remain on their hearts.  The pain does not go away overnight and most times it is a memory of a lifetime.  Nothing can remove that moment.  People forgive but God forgets too.
What about the people who will not forgive and will not accept apologies.  Begging, gifts, kind words or actions do not help.  Friendships are lost with no chance at all to ever get a kind word from that person again.  Those people were never friends to begin with.  Love forgives, encourages, makes exceptions and overlooks mistakes because seeing the best in a person with love covers all things.
What about those who are not wronged?  One day they are speaking and the next day they are not.  Nothing has transpired and no wrong has been committed.  When humbly approaching that person with kindness and asking for forgiveness for whatever was done gains only a moment of kindness in return before they are not speaking again.  God examines every heart and every action.  It is not their hatred toward us but instead our kindness toward them.  Even though a cold heart is sometimes given toward us our response is love and prayer.  God sends others who will be kind and loving toward us and He will speak to the hearts of those who are still growing.  We do not have to put our lives on hold trying to work things out.  God will do all that for us once we have obeyed then turn everything over to Him.
Colossians 3:12-14
Therefore, as God's chosen people, holy and dearly loved, clothe yourselves with compassion, kindness, humility, gentleness and patience.  Bear with each other and forgive one another if any of you has a grievance against someone. Forgive as the Lord forgave you.