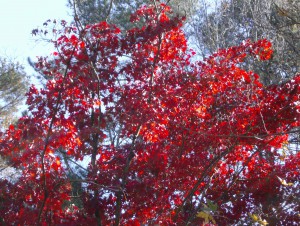 All people have an attitude of some type.  Some always have a smile and a kind word while others are angry and bitter.  The person who sits alone while others think of them as outcasts could very well be the one who is a gold mine of valuable information.  The person who is the life of the party may be the one who is hurting the most inside.
Every last person is facing a spiritual battle within because the devil is always trying to trip people up.  Whether a person chooses to be alone with God or to confront their battles head on is a decision based on who God made that person to  be. 
No two people face exactly the same thing and nobody can ever know what's truly inside another person but the hurts all feel the same.  People handle things based on who God created them to be.  When a person handles their battles differently than another person it is no reflection there is something  wrong.  As people we are never to criticize or judge another person because we are all a work in progress with a battle to overcome.  Battles may be similar but all people are different with unique ways of dealing with things.  One of the greatest gifts we can give to someone is understanding.  This is not the type of understanding where we know exactly what they are going through but instead the type of understanding of how they feel.  No matter how much we know somebody we never fully know their set of battles, however we do understand that God wins all battles through Jesus Christ.
There are exceptions where God will give a discerning warning when we are to walk away from one who has an agenda for destroying someone and just pray.  The rest of the time we are to offer prayer and understanding in brotherly love.  Pray they can see the victories and become stronger.  Pray and ask God how we can grow as we watch them grow.
Colossians 3:12-14
Therefore, as God's chosen people, holy and dearly loved, clothe yourselves with compassion, kindness, humility, gentleness and patience.  Bear with each other and forgive one another if any of you has a grievance against someone. Forgive as the Lord forgave you.  And over all these virtues put on love, which binds them all together in perfect unity.