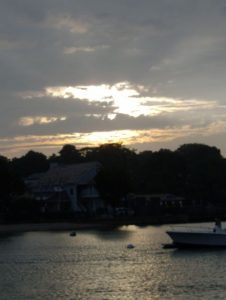 Being in the will of God is not without opposition.  The more we seek God's face and follow His ways the more the devil will try to trip us up. 
God provides us with armor.  His word, faith, prayer and righteousness should always be polished and ready to use.  Even Jesus fought the devil with the Word of God.
God wins all battles because He has already won.  Our battles are an opportunity for God to demonstrate His glory.  Without battles there are no victories or opportunities to grow in grace.  There is peace knowing that there will be an "after the battle." 
Ephesians 6:13
Therefore, put on every piece of God's armor so you will be able to resist the enemy in the time of evil. Then after the battle you will still be standing firm.