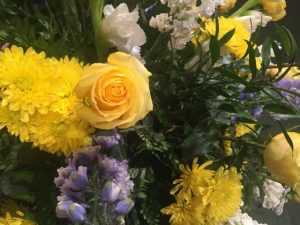 There are things going on behind our backs that can destroy us if we aren't careful.  That's why it's important to remain obedient to Christ Who will protect us in all things.
We have friends who stick closer than a brother but we also have many acquaintances who smile at us.  While we think we are in their favor some of these people are seeking to trip us up.  Some want our job.  Some want a particular material thing we may have.  Some just enjoy the feeling of power when they see us hurt.
God has His way of revealing all of these things to us as see seek His face.  He will protect us and He will lift us up each time.  What these smiling faces do to us in secret will be revealed one day and everyone will see and know.  People that turn against us based on the gossip of others will one day respect us because God assures us He will bring all things to light.
It is even more important we watch how our words represent others.  Just as a light will be shone on those who come against us, a light will shine on us.  It's important that our words represent others in a way that is favorable to Christ.  It's always best to say nothing at all if there is nothing positive to say.
Luke 12:1b-3  The Living Bible
"More than anything else, beware of these Pharisees and the way they pretend to be good when they aren't. But such hypocrisy cannot be hidden forever.  It will become as evident as yeast in dough.  Whatever they have said in the dark shall be heard in the light, and what you have whispered in the inner rooms shall be broadcast from the housetops for all to hear!