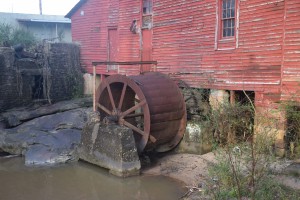 Most people think of dates when it comes to being stood up.  We prepare to meet someone special in order to spend time but the person never shows up.  When we try to contact them to make sure things are ok there is no answer.  What a horrible rejection and it will always be remembered.
Being stood up could mean a lot of things besides just dating situations.  We are always there for a friend to support them in prayer and encouragement.  Then a day comes when we are in dire need of just a kind voice to say they will pray.  We can't reach the person but we know messages are heard that we are trying to get in touch.  All we want is just a few seconds to ask for an understanding prayer.  The person finally responds with a retort telling us to get our own Bible and do our own praying.  What a horrible void it is to be turned away like that.
We like someone and want to see them succeed and they are the best friend we could ever have.  They get our vote and win the pageant then they no longer speak to us.  What a horrible disappointment it is to watch such a beautiful friendship go down the tubes.
The worst thing is when we realize we have forgotten someone who truly remembers us and know how deeply they hurt that we have done the same to them.  If we truly care for someone, we care when we realize our loved one is forgotten by us.
Genuine love never purposely stands up anyone and will care enough to make things right.  Otherwise, the love was never there.  What a horrible reality it is to learn someone's words were only that, words.  Empty words hurt people.  Love does not do that.  Jesus, is always the same.
Deuteronomy 31:6
 Be strong! Be courageous! Do not be afraid of them! For the Lord your God will be with you. He will neither fail you nor forsake you."