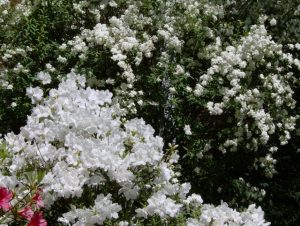 If a repair is done correctly it is stronger than the original.  Lots of time, care and detail goes into a repair at the exact place that is broken. 
One of the most beautiful illustrations of God's beautiful repair work is to see enemies become friends.  A person may not know the first thing about another yet for some reason they will not want anything to do with that person.  They don't like the way a person looks, talks, walks or what the person wears.  They just don't like the person.  Days, weeks and even months go by then they realize the person they dislike most is the one who has always been their best friend.  That person did not join in with others to laugh at them but instead had kind words to say along the way.  Suddenly that person becomes the type of friend who will last a lifetime and stick closer than a brother.
Why did things happen that way?  God mended from the inside out.  The turmoil that was within the heart has been repaired.
People can repair just about anything but God will repair hearts.
Colossians 3:14  New Living Translation
Above all, clothe yourselves with love, which binds us all together in perfect harmony.