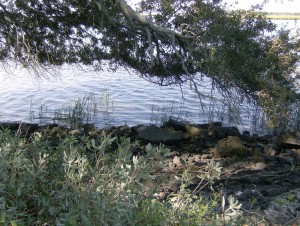 There are friends who are there for the moment.  Once the purpose is fulfilled there is a chance that particular friend will go his own way never to be seen or heard from again.  This could be the person who said the right thing at the right time bringing many to Christ. 
There are friends who are neighbors.  They are always there when called upon to pitch in during a crisis and the favor is returned.
There are friends who stick closer than a brother.  Many dark secrets are shared including many tears and that friend is still there.  What was said in the dark to that person will be carried to his grave.  He is a bosom buddy and a true accountability partner in life.
There is a best friend.  His name is Jesus.  True, Jesus has many friends but none like you.  You are unique, made in His image for an exclusive purpose.  The moments shared in the Bible or on a long walk seeking His face in critical situations are unlike that of Jesus with any other person.  He keeps all things private between you and Him.  Times of grief, loneliness, disappointments, misunderstandings, temptations or wrong choices He never leaves.  He understands, He loves, He listens, He holds your hand and He shows the way.  The pathway He lights is one tailor made for you.
Sometimes it is easy to get focused on another man's path and what is or is not working for him but God's relationship with that man is very personal, just like yours is to Jesus.  You and Jesus are in this life together until you arrive at the glorious destination He prepared exclusively for you, not your neighbor.  Sure, your neighbor's destination will be glorious also, but his destination fits everything God made him to be.  Your destination fits everything God made you to be.  Jealousy is not an option because even if you got everything your neighbor has, it would not fit. 
John 21:21-23
When Peter saw him, he asked, "Lord, what about him?"
Jesus answered, "If I want him to remain alive until I return, what is that to you? You must follow Me.  Because of this, the rumor spread among the believers that this disciple would not die. But Jesus did not say that he would not die; He only said, "If I want him to remain alive until I return, what is that to you?"