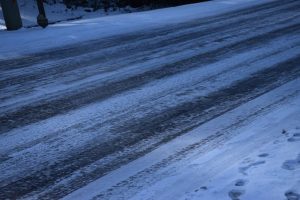 There are times when our routine seems to be bringing us into a rut.  We rise at the same time each morning, cook, prepare, work, relax then it's evening again.  Nothing is exciting because it's the same thing day after day.
If each day has blissful moments that are new and different how would we recognize a true blessing when it comes.  The excitements will eventually bring us to a point of wanting some relaxing times.  Our state of mind and lack of contentment can easily bring us to a point of boredom.
God makes each day brand new.  It is a blessing to have today because a new day is never promised.  Each day has new opportunities whether a routine experience or something new to us.  God expects us to make good use of every moment.  Many times our attitude of boredom can be overcome with different think patterns.  Are we grateful during the day for blessings we never consider?  Do we spend time praying or have a prayerful attitude to include God in all we do?  A partnership with God in all we do will bring peace and it opens the door to new blessings.   Many times blessings all around us go unnoticed because our focus is on a feeling of boredom.
Ephesians 5:15-16 New Living Translation
So be careful how you live.  Don't live like fools, but like those who are wise.  Make the most of every opportunity in these evil days.