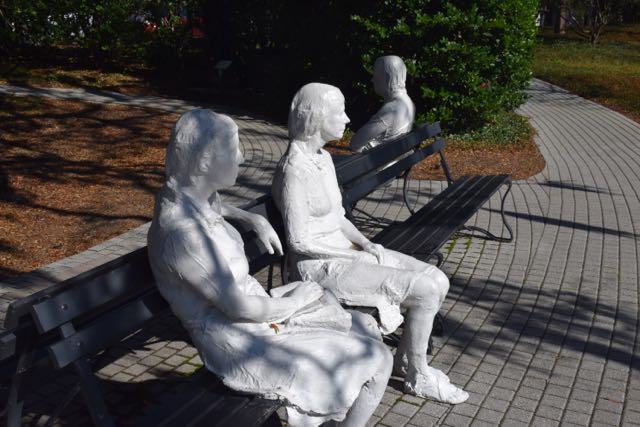 While it's easy for people to tell us to pull ourselves up by our boot straps, it's not that easy in some cases. Physical hurts heal. Bad news comes and goes. However, rejection digs deep and will not let go. Months and years may pass by but the broken heart continues to hurt just as though the wound just happened.
There is not doubt about it, rejection devastates people. It goes beyond a physical hurt or a shattered mind of bad news. It is a hurt that digs deep within the heart of who we are. We know we are made in the image of God and He is pleased with His creation, which is us. We wonder what can a mere human being do to hurt so deeply. Unfortunately we latch onto harsh words and they continue to haunt us many times for a lifetime. When such insults come from a friend it makes matters even worse. These are people who are supposed to love and accept us unconditionally.
There are times we have a friend for many years. We respect these friends and look up to them. Over a period of time they become so comfortable with us their words will become more relaxed and unfortunately more insulting. They know we will be there for them through thick or thin so their treatment of us slowly gets worse. Their attitude toward us is that we will always be there so they are free to do as they please against us. Their comfort zone has become unrealistic in the friendship. They take the liberty to give reprimands throughout the entire conversation.
A time comes to walk. Friends do not do friends like this. A polite confrontation toward these friends results in either a harsh retaliation or they totally don't get it. Being a Christian does not require us to be pushovers or to politely smile while they give uncalled for critiques. It's time to be a friend to ourself. It's time to forgive ourselves for allowing such abuse.
Many times we forgive but we cannot forget because we have not been able to forgive ourselves. Somehow we feel we deserve such friends especially if we grew up with family who treated us disrespectfully. This can't be further from the truth. Jesus has made it inviting for us to cling to Him. The time for our promotion into His arms is now. It is not a sin to promote away from these friends. These type friends hold us into a familiar pattern. Is it possible we cherish these hurtful patterns because we fear another pattern will hurt worse?
A loving pattern in the counsel and friendship of Jesus Christ is the greatest promotion life has to offer. It is totally different from the abuse of these friendships from people who monopolize the conversation putting us down. Jesus pulls us up. He will provide new friends.
These mind sets do not change overnight but for each time we are tempted to call for a get together with these friends we pray, eventually our minds and habits will adjust. As we continue to draw closer to God He will see to it all the cutting remarks from the past will not be part of who we are anymore. He will also see to it all is exposed and vindicated in His due time. God is fair and He will not allow these people to get by forever. Our hurt and replays of the things they did has no effect on them whatsoever. Healing is available and we are invited to take it. Once we trade our hurts God will return to us His blessing.
Psalm 37:1-6 New Living Translation (NLT)
Don't worry about the wicked or envy those who do wrong. For like grass, they soon fade away. Like spring flowers, they soon wither. Trust in the Lord and do good. Then you will live safely in the land and prosper. Take delight in the Lord, and He will give you your heart's desires. Commit everything you do to the Lord. Trust Him, and He will help you. He will make your innocence radiate like the dawn, and the justice of your cause will shine like the noonday sun.