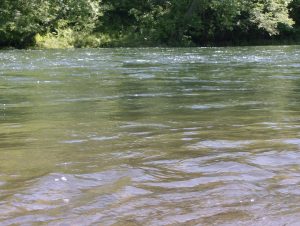 Wouldn't it be nice if things worked out the way they should each time?  Hard work earns a good living and loyalty gains trust of others.  The person needing the most attention gets it the quickest.  People who contribute nothing are last to be considered.
These are ideal situations and fairness will happen once God deals with things.  Until that time life will continue to be unfair and trust is placed in God to work all things out in His timing and His way.
Rejection is one of the most difficult things to overcome.  An advertisement is placed and a qualified person responds.  He/she is turned away with the excuse that the original person is returning.  The original person never returns and the ad is placed all over again.  This organization prefers to go with the vacancy instead of welcoming the qualified person.  Situations like these are very unfair and it's hard to not take things personally.  However God has not had the last word yet.  An entire lifetime may come and go where a qualified person never gets a chance but there is God.  He knows.  He understands.  He is there when the rejection happens.  He remembers.
There is this life and one more.  Opportunities come and go but any opportunity missed or robbed here are greater opportunities in the life to come.  These upcoming opportunities are supplied by God Himself and nobody can take them away.
The people showing favoritism or unfair disadvantages to God's people here will have opportunities to experience these unfairnesses later.  God has His ways of protecting His people and He remembers our hard times.  In His timing and in His way blessings will come in ways greater and anything any human can offer.
Psalm 10:13-14  New Living Translation
Why do the wicked get away with despising God?  They think, "God will never call us to account."  But You see the trouble and grief they cause.   You take note of it and punish them.
The helpless put their trust in You.  You defend the orphans.