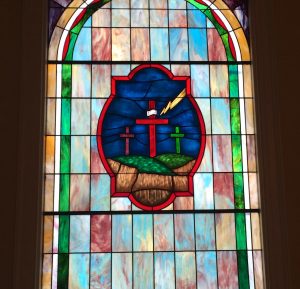 As technology progresses the problem of knowing what to get a child for a present becomes greater.  We see in the newspapers or on TV where Christmas presents are stacked higher than the tree itself and we wonder how a child could appreciate any of them.
When we have a family member or close friend who has the biggest and best of everything it's difficult to know what to present as a gift.  As gifts are opened, each one is held up for all to see before throwing it into the pile.  Nobody gets thanked, it's just something that is expected for each of us to do.  Once gifts are opened everyone is invited to go outside to see the grand gift presented by the richest relative and we all watch while that one special gift is enjoyed and demonstrated.
Our gift sits on a pile of what seems to be unappreciated.  Again, Christmas and birthday times roll around and the age old question arises as to what to buy or create.  As we ponder the child's bedroom and all the toys that line the floor we can think of nothing the child doesn't already have.  Once again we go out and try to find something suitable only to have that gift thrown into the pile.  This scenario plays out year after year.
When we present our time and talent to God we can never go wrong.  As we prayerfully consider what to buy or make, we make a selection based on what would be pleasing to God.  It's possible God is leading us to not overspend but make a smaller prevention to this child in order to make a larger donation to missions.  Gift giving to any person is not a competition of who presents the biggest and most expensive.  A true gift is from the heart.
As we present our obedience to God in choosing the right gift we are trusting God for a positive outcome.  To hand such a gift over to this type of situation is to let it go into the hands of God.  As we expect nothing at all from the family we can trust that God will do something very productive with our obedience to Him.  After all, the biggest and most expensive gift last year is nothing this year where this child is concerned and eventually even the richest people cannot top last year's gift. 
We are here to glorify God and help others to know His plan of salvation.  We are never to go beyond our means to be applauded by even the richest people.
Matthew 6:1  New Living Translation
Watch out!  Don't do your good deeds publicly, to be admired by others, for you will lose the reward from your Father in heaven.