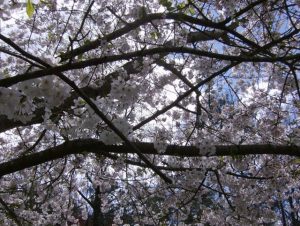 School starts with first grade then things graduate up from there.  By the end of each school year things start to get easy and comfortable.  Then comes the sought after summer break.  Excitement is just around the corner for a new school year.  Old friends return to school, some with new wardrobes, hairstyles and even some with a new attitude.
A new grade is beginning and it isn't easy.  New faces are in many of the classes and familiar faces are in the classroom across the hall.  Brand new expectations are handed out and things are difficult. 
It's the same way with prayers.  At first things are easy and things seem to get answered.  Simple prayers such as asking that a particular person be nicer or help in understanding math seem to be answered faster.  Then it becomes graduation time. 
There are times when the answer to prayer is no or wait.  Sometimes the most urgent prayer seems to fall on deaf ears.  Does God not hear anymore?  No, He hears perfectly well.
There is an old saying that when God closes one door He opens another one.  What if the open door is not obvious and the instruction is to wait?  It serves no purpose to keep knocking on a door that has already closed or to seek answers within a specific comfort zone.  The open door is better than what the human imagination can comprehend.  The open door is sometimes displayed through people, places and things that are new.  When the open door is not visible it's time to be still and listen.  Only then can brand new things be revealed.  These new things are the next level up. 
Deuteronomy 13:18
The Lord your God will be merciful only if you listen to his voice and keep all his commands that I am giving you today, doing what pleases him.