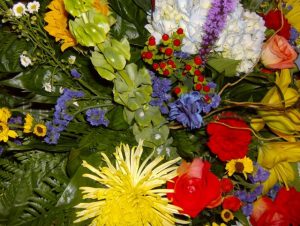 A COLORFUL COAT OF HONOR
When we say yes to God He declares us His own.  We have His favor even through hardships.  Just like Joseph endured one obstacle after another back in the book of Genesis God promoted him each time.
He was sold into slavery, his brothers disliked him, untruths were told about him, he was forgotten yet at the right time he was promoted to second next to Pharaoh.  He had God's favor.
God will do the same for us as we put Him first in our lives.  He gives us a colorful coat of honor that declares we are His.
As we wear the gold for purity and the red for forgiveness by the blood of Christ others will notice.  Others will want to know more about Him or they will dislike us out of jealousy and cause problems.  The green represents new growth and maturity and the blue represents calmness and stillness.  We wear these colors in our attitudes and our smiles.  As the sun sets on various seasons in our live we wear beautiful pink and orange reflecting the presence of God even during a sunset.  We can rest in the assurance that each obstacle is a forerunner to a promotion in life.  Each obstacle is a reminder we are still growing in grace and God is with us each step of the way.  Each hardship that is overcome is a brand new testimony that is helpful to others.
As we wear these colors in our hearts that God gave us we can be certain that we have God's favor in all things.
Galatians 3:27  New Living Translation
And all who have been united with Christ in baptism have put on Christ, like putting on new clothes.