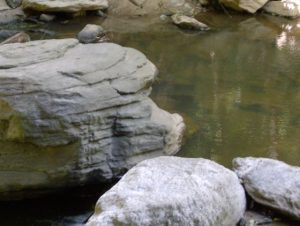 No matter how good things are in this life there are times when issues need to be resolved.
Good customer service means to have procedures in place for people to follow when things do not go the way they should.  Here are some examples.  A garment does not fit so it is returned for either a refund or exchange.  A worker does not follow proper steps causing distrust by the customer so steps are made by the organization to compensate for losses.  A person breaks the law against another so the courts take action to prevent any further wrong doings by this person.  This is the way things should be handled.  However there are times when the chain of command fail.
Phone numbers are provided to express concern yet no action is taken.  Apologies are made yet the problem continues.  The higher up the chain of command the more frustrating things get because there is no follow through.  If any contact is made at all it is only to say they find no reason for the complaint yet no investigation was ever made. 
People are wronged and the only recourse is corruption that accomplishes nothing.  What happens when all avenues come up empty?  What happens when there is no more human hope?  When it seems a person is stuck between a rock and a hard place with no chance of things ever working out, there is God.  When corruption is hundreds of people strong ignoring what innocent people are facing, God is watching.
Back even in the Old Testament in Isaiah 30:3-5 God says this: "by trusting Pharaoh, you will be humiliated, and by depending on him, you will be disgraced. For though his power extends to Zoan and his officials have arrived in Hanes, all who trust in him will be ashamed.  He will not help you.  Instead, he will disgrace you."
Situations like these are true today.  Help is needed and the only help available is no help at all.  The help will turn and bite adding insult to injury.  However, God can use all of this for His glory.  God can and He will expose all things in due time no matter how long someone has gotten by or how corrupt or how many people are involved in hiding the truth.  God will be glorified.
All storms pass.  Justice is served in His timing and His way.  During the storm He is here, He understands and He protects.
The ideal step to take is to seek God first in all situations.  God will turn all things around for His glory. 
Isaiah 30:18
So the Lord must wait for you to come to Him so He can show you His love and compassion. For the Lord is a faithful God. Blessed are those who wait for His help.