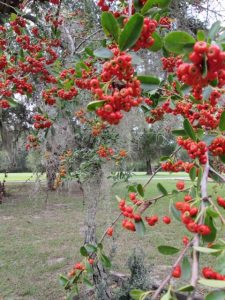 In the state of Maine USA there is a tree which has long been dead.  It still stands today dried up with no chance of any new buds or limbs.  However a beautiful growth has appeared from this very tree that only God can create.  When we look at this tree it gives renewed hope for our own situations that God can do all things, even impossible things.
In times when our lives are in turmoil with nowhere to turn God is still God.  He provides answers from the impossible.  God is not limited to certain obstacles nor is He limited to a certain number and no more.  Whether our disappointments are many or our disappointment is one big disaster He is Lord of all things.  He does for us what we cannot do for ourselves.
He takes our remnants of failed efforts and crumbs of unkept promises and recreates something more splendid than anything we can imagine.
Isaiah 55:8-9  New American Standard Bible
"For My thoughts are not your thoughts, Nor are your ways My ways," declares the Lord.  "For as the heavens are higher than the earth, So are My ways higher than your ways And My thoughts than your thoughts.