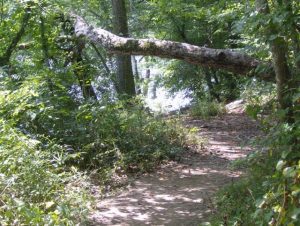 In order to pave a a pathway to a destination there must first be a lot of digging.  Debris, underbrush and rocks must be pulled out.  Next comes the chopping of large trees and stump pulling.  The pathway may look clear but next comes the scraping then the pouring of hot tar and pavement.  Only then can the ride to the destination be smooth.
With us it's a continuous breaking of habits.  People and things are removed from our lives.  Obstacles are continually slowing us up.  These type things cause a lot of emotional pain and discouragement but it is also a reason to be thankful.
God is continually at work growing us in His grace and His likeness.  Whether we are being uprooted, pounded, scraped or burned in life, God is working.  We will arrive at God's perfect destination as long as we allow Him to work.  He will reward us as we continue His path in ways that are very beautiful.  He will walk with us and answer our prayers.
Jeremiah 32:27
I am the Lord, the God of all the peoples of the world. Is anything too hard for me?