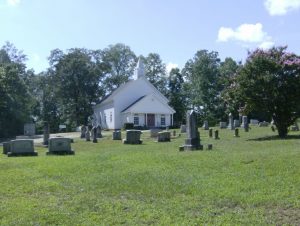 There are examples in the Bible of jealousy and it is never pretty.  Able brought an offering from his best lambs and Cain brought crops from his field.  The Bible is not clear exactly why Cain's offering was rejected.  It could be that it wasn't the first fruit but just a fruit.  Many suggest that Able's offering was from shed blood to represent Christ.  Either way, Cain's response was jealousy and bitterness toward Able causing Cain to ponder Able's demise. 
Jesus gave a parable of the prodigal son.  This younger son squandered away his inheritance while the older son remained obedient.  When the younger son came to his senses he was welcomed by his father with open arms.  This created envy with the older son instead of him being glad to see his younger brother.  What do these examples have in common?
God deals with each of us as individuals.  There are no two people alike.  Our service to God and His requirements of us are tailor made to fit who we are.  While it may seem that our brother or sister in Christ is getting more than us, we do not know the requirements God has placed on their hearts.
Suppose God gave us exactly what our neighbor has?  Would we know what to do with it in order to glorify God or would we let it go to waste?  God is fair and He gives to each of us what we use to glorify His name.  During these times when we feel left out of blessings it is a calling for us to seek God's face to determine what we failed to do.  If we truly seek God's counsel we will quickly learn that we have already been blessed.  He has blessed us in ways that fit us perfectly. 
Many times we do not see these blessings because they do not go beyond this perfect fit.  While we see the blessings as an ordinary part of our life others may very well see us as being blessed while they feel left out.  The key is to keep focused on God and what He has for us to do and let our brothers and sisters keep focused on their calling.  As we mind our own business it closes the door to the temptation of wanting to trip up others out of spite.  We must remember that if we got their exact blessings they will become uninteresting because we cannot use those blessings. 
Whether envy is the result of someone getting a job we want or a girlfriend or a house it's all the same.  Even if we were to take it away from them and have these things for ourselves it would quickly bite us.  These blessings not only are a mismatch for us, we have robbed our own selves of precious time that could have been used glorifying God with our own blessings.  We are to avoid envy at all costs because the consequences always come back to bite us.
Galatians 5:14-15  New Living Translation
For the whole law can be summed up in this one command: "Love your neighbor as yourself." But if you are always biting and devouring one another, watch out!  Beware of destroying one another.