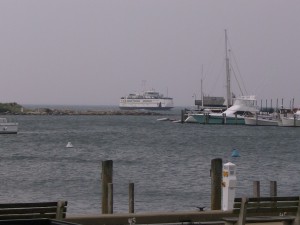 Imagine a ship in the ocean that is close enough for people to see from the shore.  Suddenly that ship starts to sink and there are people in the water who can't swim.  From the shore there are people who will jump in and swim to those people taking life savers.  Other people will run to get blankets and water.  Still others will set up seats and places to rest.  Another group will run get help and involve others.  Some will bow and pray.
Talent is what people do naturally.  Growing that talent where others are lifted up by it is how God uses people for His purpose.  Serving is a natural thing when doing what we do best.  The only hard thing about serving is trying to fit in a task that doesn't fit us.  The true blessings come when we give our best with the other person's benefit in mind for the purpose of showing the love of Jesus Christ.
Romans 12:6-8
 In his grace, God has given us different gifts for doing certain things well. So if God has given you the ability to prophesy, speak out with as much faith as God has given you.  If your gift is serving others, serve them well. If you are a teacher, teach well.  If your gift is to encourage others, be encouraging. If it is giving, give generously. If God has given you leadership ability, take the responsibility seriously. And if you have a gift for showing kindness to others, do it gladly.