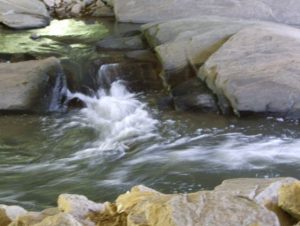 Sometimes it is easier to deal with one big hardship than numerous small things coming all at once.  There are times when so many small things mount up that a person will break down and cry over a simple broken fingernail.  It's not the fingernail but instead a combination of many things.  Whether it is one big disaster in life or many small ones, they all have one thing in common, the devil.
The battle is not physical or even human.  It is the continuous battle between the devil and the Almighty God.  In fact it is a battle that has already been won.  What is happening is a huge pity party and anger management issue from the devil who cannot handle defeat.  The days of the devil are numbered whereas we have an eternity promised to us.  The envious devil will do anything in his power to make life miserable for those who love Jesus Christ. 
Jesus understands all hardships, obstacles, disappointments and wavering faith.  As we pray we know we have a perfect God who stands with us and for us.  Jesus is the truth and the truth will set us free.  Philippians 4:8 tells us:  And now, dear brothers and sisters, one final thing. Fix your thoughts on what is true, and honorable, and right, and pure, and lovely, and admirable. Think about things that are excellent and worthy of praise.
As we remove our focus from hardships to what our Lord is doing, it becomes easier to praise.  Things will start to work out.
Isaiah 26:3
You will keep in perfect peace all who trust in You, all whose thoughts are fixed on You!