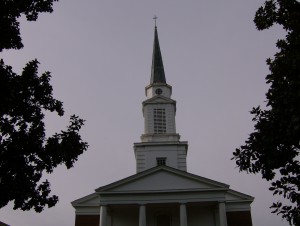 A person purchases a used car.  Even though this car has many flaws the owner sees potential.  The papers are signed and the new owner brings the car home.  The car does not sit in the garage unused just to have it to show.  Instead, the owner starts working on it.  Dings need to be hammered out.  Scratches need to be sanded.  Tires need to be removed and replaced.  A lot of time is spent bringing this car up to specifications.  It is evident this car is owned.
Jesus purchases us with payment on the cross.  Once we accept Him as our personal Savior the paperwork is complete.  Our name is in His book.   It's legal.  We have been bought and paid for and we are officially His.  Now the work begins.  Old habits are hammered out.  Selfish personalities are sanded to make us easier to get along with.  People, possessions and vocations are refined or removed in order to polish us.  This may not be fun but it is daily proof of our purchase that we belong to God.  Only then can He truly work things out for us that bring Him glory and give us the peace that passes all understanding.
Philippians 1:6
being confident of this, that He who began a good work in you will carry it on to completion until the day of Christ Jesus.