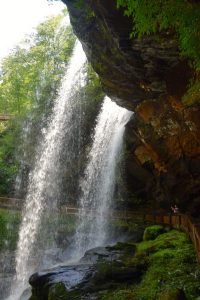 God is continuously storing up blessings for us in heaven.  We may not see the treasures now and it's possible we may not even see a hint of the beauty that is to come but faith is ours right now.
We are never alone because He never leaves us and He never forsakes us.  There are times we enjoy when everything seems to fall into place.  Other times it's difficult to see God's hand in trying times.  Even in the most difficult times if we look for God's hand He will pull us through.  Faith is what pleases God the most.
No matter what we face we can be assured that God's hand reaches out for us and in faith we take His hand.  He will care for us in all our days here and reveal His treasures to us in the days to come for all to see.  It is by faith we trust Him in all things.
Psalm 31:19  New International Version
How abundant are the good things that You have stored up for those who fear You, that You bestow in the sight of all, on those who take refuge in you.