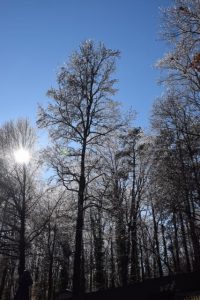 We have all seen people who excel in everything they do.  Certain school kids never study or open a book but they always ace the exams.  Companies promote particular people to the top very quickly when they have not started at the bottom.  Others get fame and recognition for every speech, performance or even what they wear.  Sometimes we wonder how this can all happen when we work so hard.
Many times we analyze the situations trying to figure it all out.  We ask, what have we done wrong while wondering what they did right.  The things we do are noteworthy yet the recognition from the right people is not there.  Often times it leaves us with a feeling of inferiority or even envy.  Have we really missed out?
It's important to remember that we are here to please only one person and that is Jesus Christ.  His recognition alone far outweighs the recognition of the whole world.  Rewards and recognition on earth are nice and they are an encouragement but the true eternal rewards begin where this life leaves off.  The Bibles speaks of putting treasures in heaven where they gather no moss or erode.  Each deed, prayer or effort done in order to please God is one more treasure stored for us in heaven. 
The key word is "yet."  While many people become old and pass away, their tomb stone inscriptive may refer to fame saying they had it all but we have it all.  Once we enter heaven our treasures will be revealed and they will be pure and spotless and last forever.  The door of opportunity that never opened on earth will open in heaven.  The recognition that was never given here will be given by Christ Himself.  The desires of our hearts that somehow never materialized here will unfold in heaven.
Even Moses didn't enter the beautiful promised land on earth.  The glorious promised land in heaven far surpasses any promised land here.  As we endure times of feeling that we missed out, remember that God has not had His say yet.  It's still coming and it is well worth the wait.
Revelation 22:12  New Living Translation
Look, I am coming soon, bringing my reward with me to repay all people according to their deeds.