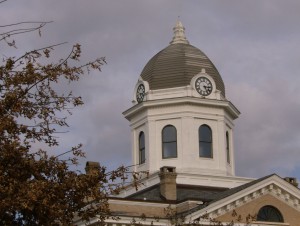 Trials here on earth can sometimes be unbearable.  When waiting on God to act in certain situations it can seem almost like time stands still.  Weeks, months and even years pass by and the solutions are no closer than they were when trials first developed.  There are certain times when no development is seen at all and that is discouraging.
We are not to walk by sight.  We are to trust what we do not see.  This builds faith that is pleasing to God.   God's timing is always perfect.  If the answer comes today or twenty years from today He is still on time.   The invention of the clock is a wonderful thing  but the disadvantage is the clock takes a lot of focus from God to time.  There are no clocks in heaven yet God is always on time.  Trust God.  He knows best.  It will all happen in His perfect timing.
2 Corinthians 4:17-18
 For our present troubles are small and won't last very long. Yet they produce for us a glory that vastly outweighs them and will last forever!  So we don't look at the troubles we can see now; rather, we fix our gaze on things that cannot be seen. For the things we see now will soon be gone, but the things we cannot see will last forever.