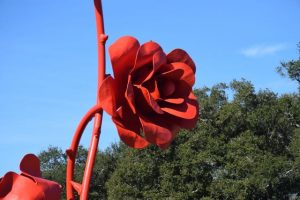 This happens frequently especially with all the new technology.  People are too busy texting to even notice a kind person opening a door for them.  Friends take friends for granted and they are too busy these days to say thank you.  Many enjoy material things so much they have no time to get together with the ones who love them.
Jesus warns about these days.  A large feast is prepared and Jesus is ready to serve yet people ask to be excused in order to enjoy material things.  These people are not aware others are invited in their place and they miss the best.
The most busy person who ever lived as a human was and is still Jesus Christ.  He healed sick people, raised the dead, and visited the lonely.  He counseled, prayed and taught.  Even with all that we call on Him and He has time to answer.  He accepts all people who trust Him and He turns no one away.  Jesus is a perfect example that nobody is too busy to do what is right.
Unfortunately the distractions these days are becoming more tempting and time spent on the distractions are robbing people of the best.  There will be a day when the friend who was always turned away will no longer be there.  The invitations that were always turned down will be filled with others and no space is left.  Life will seem to come apart at the seams and the kind overtures of the past will come to mind yet the people will all be gone who cared.
The time offered by others is much more valuable than a gadget, weekend getaway house or other temptations.  The most precious gift a person can give to a friend is time from their heart to ours.  Nobody is too busy, only distracted.  If these distractions mean more to friends than to say hello to us, they were never friends at all.  Jesus is never too busy.
Psalm 68:4-6  New Living Translation
Sing praises to God and to His name! Sing loud praises to Him Who rides the clouds.  His name is the Lord—rejoice in His presence!
Father to the fatherless, defender of widows—this is God, Whose dwelling is holy.
God places the lonely in families; He sets the prisoners free and gives them joy.
But he makes the rebellious live in a sun-scorched land.