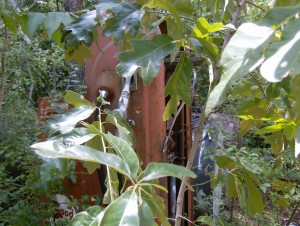 Isn't is awful to be on a trip and out of gas only to come to gas station that is closed?  Sometimes a gas station will have a pump out of order or a long wait.  It is impossible to reach a destination without enough gas to last the full length of the trip.
What about spiritually?  Is there enough peace, understanding and fulfillment to make it through life's roadblocks?  Time spent in prayer and meditation on the word of God gives a refill each time.  What if much time was spent alone with God and the Bible was read daily?  Having a full tank of spiritual gas at all times is the best defense against life's biggest offenses.
Joshua 1:8
This book of the law shall not depart from your mouth, but you shall meditate on it day and night, so that you may be careful to do according to all that is written in it; for then you will make your way prosperous, and then you will have success.