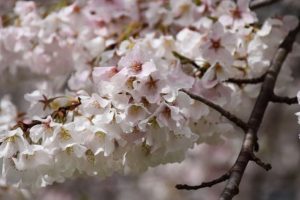 The things God tells us in His Bible are true.  We can count on all things He says and have no doubt.  He gives us many examples to identify with that we witness every day.
Many people refer to beautiful butterflies that were once lowly caterpillars.  Those caterpillars not only spin a cocoon but inside they liquify and all seems hopeless until they break forth in flight.  They have beautiful wings and people not only enjoy their beauty but can also consider this as an example of what life will be one day.
Of course we will not have the same beauty or structure of a butterfly but instead a glorious body like that of our Lord Jesus Christ.
Each time we plant a seed it is a reminder of the excitement to come.  The seed we hold in our hand is not living and when we plant it in the ground we know it will sprout brand new.  The plant will have beautiful leaves, flowers and some even fruit that supplies food for people.
We are promised through Jesus Christ that our own deaths and burials/cremations/losses result in a new life that is free of decay, problems and hardships.  Everything will be fair and under the control of God enabling all of His people to have an eternity of uninhibited opportunities to praise.  The things that hold us back here creating unfairness and limited chances to grow will suddenly be removed.
Grief is very real when we part our ways temporarily while our loved one moves on to heaven.  However at the time of God's choosing we will join them.  This is reason to look ahead toward the glorious days God has in store for us because it includes all His children who are already there.  Eternity is forever and it is beautiful.  Even the Apostle Paul said he could not describe the beauty of what he was allowed to glimpse. 
There is all hope in eternal life because Jesus said so.  His word is true and we can believe all that He tells us. 
Philippians 3:20-21  New Living Translation
But we are citizens of heaven, where the Lord Jesus Christ lives. And we are eagerly waiting for Him to return as our Savior.  He will take our weak mortal bodies and change them into glorious bodies like His own, using the same power with which He will bring everything under His control.