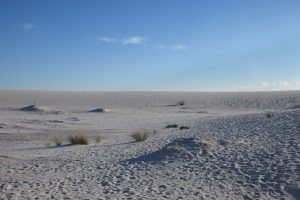 When we are drowning in sorrows He is our life raft.  When we walk through dry times not hearing from God, He our oasis in the desert.  When many notifications of bad news rain down on us He is our umbrella.
We all have times in our lives when we want confirmation from God yet He seems so far away.  It's during these times we seek His face within the situation itself.  God can plant the largest trees in places least likely and He can dry up an ocean if He wanted to.
God is always faithful to supply all needs according to His purpose.  When God seems so far away He will show Himself in ways we do not expect just by looking for Him in all things.
Psalm 13:1-5   Living Bible
How long will you forget me, Lord? Forever? How long will you look the other way when I am in need?  How long must I be hiding daily anguish in my heart? How long shall my enemy have the upper hand?  Answer me, O Lord my God; give me light in my darkness lest I die. Don't let my enemies say, "We have conquered him!" Don't let them gloat that I am down. But I will always trust in You and in Your mercy and shall rejoice in Your salvation.