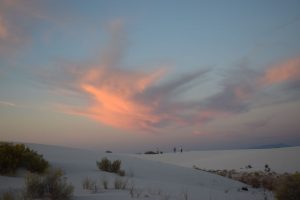 Whether a prayer is answered almost immediately or years later He hears the prayers of His children. 
There have been times people gather in one accord agreeing and believing God for a specific thing and things start to unfold beautifully.  Other times an older lady can pray for years for a younger family member to be saved and no results are seen.  That doesn't mean things aren't going on behind the scenes to set the stage.
The timing is in God's hand.  He knows the exact time to display His work and He never forgets a prayer request. 
Psalm 20:5-6   Living Bible
May there be shouts of joy when we hear the news of your victory, flags flying with praise to God for all that He has done for you. May He answer all your prayers!   God save the king—I know He does! He hears me from highest heaven and sends great victories.