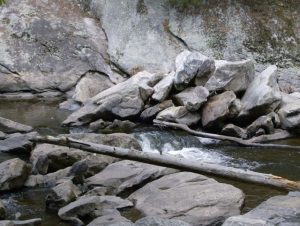 We are instructed to pray for those who use us.  God tells us to be kind to those who are our enemies.  These enemies could be coworkers or a boss who keep us under the continuous threat of losing our job.  It could be a person who makes a public display of every little thing we do that does not please them.  It could be a person or group that just plain out dislikes us and will not even answer when spoken to.
How do we show kindness to such people?  The Bible says to pray.  Prayer is the greatest act of kindness we can show in these situations because it brings God into the picture.
Ezekiel gives a beautiful example of how God works in the lives of those who stray.  When put into the form of a prayer we can expect results.  God's word never returns void. 
Father, in Your precious name I bring to You my brother whom You love.  You created him in Your image and You have numbered the hairs on his head.  Sprinkle on my brother Your living water and cleanse him from all his impurities.  Create in my brother a new heart.  Remove his heart of stone and replace it with an open heart that he may hear and understand Your word.
Amen
Ezekiel 36:25-26
I will sprinkle clean water on you, and you will be clean; I will cleanse you from all your impurities and from all your idols. I will give you a new heart and put a new spirit in you; I will remove from you your heart of stone and give you a heart of flesh.