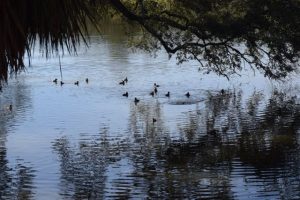 There are times when everything seems to fall into place.  Plans come together and everything is all set.  All our efforts are paying off but suddenly everything comes unglued.  It's like everything we trusted is no more.  All our dreams and efforts become like a broken glass with no way to gather up every last sliver.
Then we remember the dreams and efforts were all ours.  There were no prayers or times of listening to God to see which steps to take.  It's not that God doesn't want us to enjoy things but instead He wants us to achieve all things the right way; His way.  God's way always has a firm foundation built on His love and trust.  He loves us enough to discipline us in order to grow into His likeness.  Just like a parent raises up a child with rewards and discipline, we can be honored that God would consider us worthy to be trained.
Hebrews 12:11 Living Bible
Being punished isn't enjoyable while it is happening—it hurts! But afterwards we can see the result, a quiet growth in grace and character.