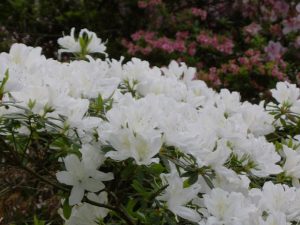 Occasionally we have prayers that seem to bounce off the ceiling back into our faces.  It's as though we haven't prayed at all, or so it seems.  The times we need God the most are times we feel ignored.  Does God even care when we are left to squirm in a situation that really gets us down? 
There are occasions we will receive the exact opposite of the things hoped.  We have visions of how things should work out but God's plans are entirely different.  Other times we get the things we want but quickly everything turns sour and our dreams become absorbed in another turmoil.
We desperately flip through the Bible or phone older and wiser people wanting answers but the results are always the same.  It's like an eternal waiting game while our situations continue to spiral out of control.  All we want is to feel some assurance that God notices us.
The good news is we do not have to be a rich person or famous person for God to see us.  We do not have to be powerful or have influence over people.  God created us in precise detail even in the womb and He has a special purpose for us.  He never leaves us nor forsakes us.  His presence is eternal and He is omnipresent meaning His attention to us is as though we are the only person on earth.
Why do we feel forgotten sometimes in desperate situations?  Several human reasons come to mind.  He is growing us to fit an answer greater than our hopes.  He is having to change the hearts of others.  He is waiting on His perfect timing for all people, places and things to fall into place.  He is waiting on us to totally place everything into His hands and trust.  There are numerous reasons that people can give us but the ultimate answer is that God cares enough about us to give only the best.  If He answers too soon, things will be incomplete. 
When we place God in control of all things He will control every aspect of His divine answer to us.  He knows things we do not and He discloses to us only what we need to know.  It is for this reason we can trust God in all things.  He has everything in His hands and He will grant us perfect peace during the long waits.  He loves us and He understands all things.
Isaiah 41:10 New American Standard Bible
Do not fear for I am with you.  Do not anxiously look about you, for I am your God.  I will strengthen you, surely I will help you.  Surely I will uphold you with My righteous right hand.