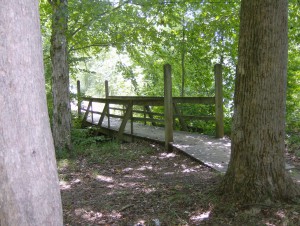 The 23rd Psalm is one of the greatest comforts offered in the Bible to those who lose loved ones.  To dwell in the house of our Lord forever is assurance that this earth is not a permanent residence for anyone. 
There are many trials here simply because we do not belong here.  Our time on earth is very temporary and knowing this is motivation to continue to spread the Gospel and demonstrate kindness.  However grief is real and part of the healing process.
Perhaps the most encouraging words anyone ever said put things in a way that is not only beautiful but simple to understand.  God has not taken our loved ones but instead He has received our loved ones. 
John 14:2-3 King James Version
In My Father's house are many mansions: if it were not so, I would have told you. I go to prepare a place for you. And if I go and prepare a place for you, I will come again, and receive you unto Myself; that where I am, there ye may be also.