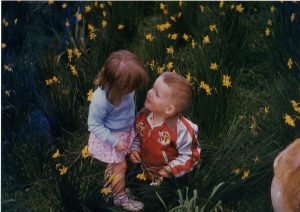 It costs nothing to give a smile to someone or hold a door open for a person whose hands are full of packages.  It takes no extra time to slow up in traffic to let another person onto the road.  Simple habits like these can cause another person to have a great day.
It's all about love.  It's free and it is abundant with plenty to give away.
When this becomes a lifestyle it will be amazing what all comes back in the way of blessings. These blessings are not expected because we feel we have given nothing because love is a new lifestyle.
Luke 6:38  Living Bible
For if you give, you will get!  Your gift will return to you in full and overflowing measure, pressed down, shaken together to make room for more, and running over. Whatever measure you use to give—large or small—will be used to measure what is given back to you."