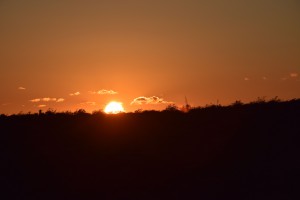 God has plans for our lives here on earth.  We cross paths with many people through the years.  The people we meet are never by accident.
Some people are sent as sand paper to polish our rough edges while others are sent as a peaceful security blanket.  People come into our lives who impact us in a positive way and their words and actions encourage us to be our best.
School teachers who gently yet firmly expect our best are people we remember for a lifetime.  Many years may go by without seeing them but the impact is fresh every day.
There are best friends who stick with us closer than a blood brother.  We can discuss anything and still feel at ease with that friend.  Suddenly they move away and our purpose in life takes a new direction.  Years go by yet it seems like just yesterday we were together enjoying common interests.
Then a day comes when there is a message letting us know that our special friend no longer lives here on earth.  He is now in heaven serving our Lord there.  It has been more than thirty years since hearing anything at all from that friend yet it seems like just yesterday we spoke.
Love, the way God intends for it to be, knows no time barriers.  Once a loving friend is ours he is always a loving friend.  When we serve God, whether on earth or in heaven, we still serve together.  Through Jesus Christ we are one in the spirit.
(Recently I learned two very special friends now serve in heaven.  I remember today Jane Swafford and George Henderson, two best friends for whom I have much respect. )
John 17:22-24
I have given them the glory You gave Me, so they may be one as We are one. I am in them and You are in Me. May they experience such perfect unity that the world will know that You sent Me and that You love them as much as You love Me.  Father, I want these whom You have given Me to be with Me where I am. Then they can see all the glory You gave me because You loved Me even before the world began!