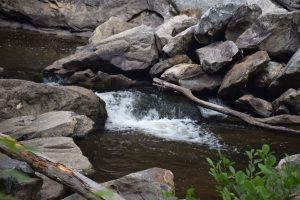 When we come across a large snake on a path we run to a safe place far away from that snake.  When we encounter friends who fail us we seek to find friendships in others more deserving of our time. 
When we disobey God and consequences start to materialize at the worst possible time, there is no place to go for safety.  It's hard not to be embarrassed and many times we seek to find a place away from God but it's not possible.  The convictions only get worse.
It's during these times that we need to run from our pride and into the arms of our loving God.  He has already forgiven us and he loves us just the same.  There is something about a heart to heart prayer with God about our disobedience that promotes and instant healing and peace that passes all understanding.
It may not get rid of the consequence but the peace of God from that point forward adds strength.  We can hold our head high because everything was made brand new.
Proverbs 18:10  New Living Translation
The name of the Lord is a strong fortress; the godly run to Him and are safe.