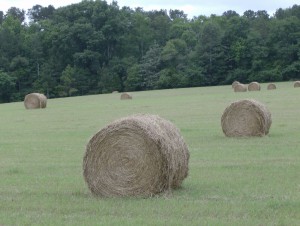 God has a beautiful way of explaining things in a way we can understand.  The Bible has numerous illustrations of how things we see in everyday life can be an example of how God works behind the scenes.
In order for land to be ready for crops it must first be plowed where it can absorb rain and grow seeds.  If hard rains come on a land that is hard from lack of use or too many roots the rain will run off.  A hard rain gives an illusion that the hard ground surface will be softened but is disappointing when none gets absorbed.  It takes gentle rain over a long period of time to penetrate such hard soil plus plowing.  When the soil is fully prepared it can use and benefit from a hard rain.
It's the same with people who are hard hearted.  It takes gentle encouragement and many hours of prayer to prepare some people to even hear the truth and to change.  No person is a hopeless case.  God doesn't make hopelessness but only what is pleasing to Him.  Now is never the time to give up.
Psalm 65:10
 You drench the plowed ground with rain,
    melting the clods and leveling the ridges.
You soften the earth with showers
    and bless its abundant crops.