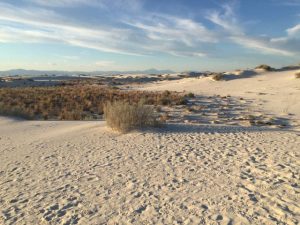 Human nature wants to try things different ways.  People sometimes want to learn things the hard way.  God will convict the heart over and over but if the person insists on embracing temptations the convictions will become lighter each time.  There will be a day when there is no remorse at all for some very bad things.
Yes, God will step back and allow people to have their way if they keep insisting.  However that is a very sad state of mind for that person.  Consequences are coming and they will be big.  Even then, some people will refuse to recognize how the consequence got there.
It's a bold statement for one to say they have everything their way.  Many people think that it's the cool thing to do.  Unfortunately they draw a crowd.
Is there still hope for that person?  Yes.  Prayer changes things.  There are situations where a loving mother will pray sometimes a lifetime for a wayward child and they will finally come around.  Never give up.  God loves them.
Romans 1:28  Living Bible
So it was that when they gave God up and would not even acknowledge Him, God gave them up to doing everything their evil minds could think of.
John 3:16  Living Bible
For God loved the world so much that He gave His only Son so that anyone who believes in Him shall not perish but have eternal life.