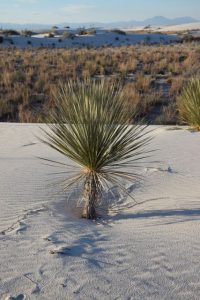 God is continually growing us into His likeness as we trust Him more.  Growth is not pain and obstacle free, instead it's totally the opposite.  The greatest lessons in life are ones learned by making mistakes.
There are other hardships we walk through that grow us closer to God.  We don't understand why some people get healed and others do not.  Some people walk through times of grief and loneliness after losing a family member in war or sickness while others never face these times.  During times we do not understand, God fully understands and we are faced with placing our trust in the unknown.
The word of God is true.  It never changes.  It is for that reason alone we can count on God's answers to be the same for every person.  He grants us grace to endure all things placed before us.  The more we rely on the word and truth of God the more He is involved in all situations.
We can ask for anything in His name and He hears us and answers us however His answer may be different than what we hope.  When His answer is one we do not understand He welcomes us to ask for additional grace.  As we put more trust in Him the more He shows us His ways and timings.  His ways are perfect and our understanding is not a requirement to receive more of His grace and perfect peace.
2 Corinthians 12:8-9
Three different times I begged God to make me well again.  Each time He said, "No. But I am with you; that is all you need. My power shows up best in weak people." Now I am glad to boast about how weak I am; I am glad to be a living demonstration of Christ's power, instead of showing off my own power and abilities.