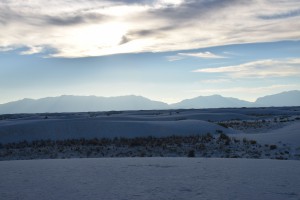 If God allowed us to see heaven just for a split second we would be lost for words.  The beauty, peace, love and trust is beyond our greatest experience here.  The Apostle Paul had such an experience and he had no words to explain. 
For the numerous people who have gone before us, God has embraced them in His wholeness and perfection.  We have the assurance of His word backed by His death on the cross.  Blessed are those who have not seen and believe. 
2 Corinthians 12:3-5
 Yes, only God knows whether I was in my body or outside my body. But I do know that I was caught up to paradise and heard things so astounding that they cannot be expressed in words, things no human is allowed to tell.  That experience is worth boasting about, but I'm not going to do it. I will boast only about my weaknesses.